Burdette Provides Your Patients With Superior Restorative Solutions
Burdette Dental Laboratories has served Alabama and the Southeast region for over 50 years providing world-class restorative solutions. Our commitment to consistent quality and service is matched only by our passion for dental technology and patient satisfaction. Trust when choose our lab you are enlisting both proven experience and the latest CAD/CAM technology to produce the very best for your patients.
Located in the heart of Birmingham, Alabama, our full-service dental lab fabricates a wide variety of prostheses, including crowns, bridges, flexible and cast dentures, and implants from most major manufacturers of high-quality products.
Burdette offers free pickup and delivery for all cases within our designated area. Click to go to our comprehensive Send a Case page and type in your zip code to find out if your practice qualifies!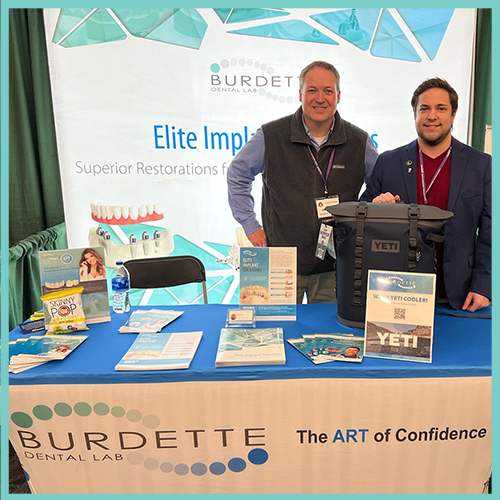 Congratulations to Dr. Mendez!
He was the winner of our Yeti cooler giveaway at the recent UAB Alumni Weekend event. Thank you also to everyone who stopped by our booth! We enjoyed getting to meet and talk with all of you.
Sign up for to enroll in our Rewards Program
You'll be packing for your Burdette Rewards vacation soon enough