News & Events
Next Level Dentures: From a Dentist and a Lab Guy's Perspective
SPEAKERS: DR. WENDY CLARK AND JIMMY STEGALL
Course Description:
Presented in tandem by Dr Wendy Clark and Jimmy Stegall, this presentation is ideal for both Clinicians and technicians who want to incorporate digital dentures into their workflows, as attendees will see directly how the cases are accomplished from both perspectives. For decades, very little changed with complete denture workflows, but over the last ten years we have started to see technology transform the status quo. The adoption of digital denture workflows continues to see exponential growth, and this program is designed to help attendees understand how to integrate into their practice and laboratory! As these workflows evolve to incorporate digital dentistry, clinicians can benefit from interweaving components of both conventional and digital denture processes. This course will walk through the basics of various digital denture workflows for immediate, duplicate, reference, and conventional complete dentures. Systematic clinical guidelines and communication methods will be presented that make chairside steps easier, and results more predictable for the patient, clinician, and technician. The program will also highlight the latest in digital denture materials and fabrication methods are providing higher strength, better fit, scalability, and predictable results.
At the completion of this course participants will understand:
Clinical guidelines for immediate, reference, & conventional digital dentures
Providing the best data (records) for predictable
How communication has improved for both dentist & lab through the digital tools
The latest updates to the Lucitone Digital Print process & materials
How digital tooth libraries provide superior esthetics with printed tooth workflows
Using technology to accomplish 3-appointment dentures
Event Details:
Date: Friday, October 6, 2023
Time:
9:00 – 9:30 am Registration and breakfast
9:30 am – 1:30 pm Lecture presentation (Lunch will be provided.)
Location:
Renaissance Birmingham Ross Bridge Golf Resort & Spa
4000 Grand Avenue
Birmingham, AL 35226
Tuition:
Complimentary
No refunds will be issued as this is a tuition-free course. The new Physician Payment Sunshine Act requires reporting of the transfer of value to physicians and dentists. The value of this program is estimated at $50 per person, which is required to be reported to the US Department of Health & Human Services.
Credits:
4 CE Credits
Subject Code: 670 Removable Prosthodontics
Dr. Wendy AuClair Clark currently serves as the Director of Pre-doctoral Removable Prosthodontics at the University of North Carolina in Chapel Hill. Dr. Clark completed her DDS training at Marquette University and her prosthodontics training and MS in clinical dentistry at University of Alabama at Birmingham. She practiced prosthodontics for 7 years with Team Atlanta (Goldstein, Garber & Salama) before joining as a full-time prosthodontic faculty member.
She has been named a "Leader in Continuing Education" by Dentistry Today from 2017-2022, and presents on a wide range of prosthodontic topics. She has published articles in numerous peer reviewed journals and serves as a key opinion leader for multiple companies.
Speaker Disclosure: Speaker is being compensated by Dentsply Sirona for this event, but does not have monetary or other interest(s) with Dentsply Sirona or any other company whose products are discussed or presented in presentation.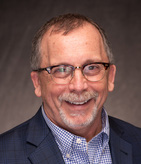 Jimmy Stegall is a seasoned dental lab operations and management executive with over 38 years of field, teaching, and clinical experience in the US and Canada. He is a published author and has assisted in research projects with dentists, universities, and manufacturers. After a successful 30+ year career helping build and lead a large dental lab
in South Carolina, Jimmy served as a division President of a large dental lab group, and is now National Accounts
Strategy Manager for Dentsply Sirona Implants and Prosthetics divisions.
Speaker Disclosure: This speaker is employed full time by Dentsply Sirona.